Here's the Deal
Slant is powered by a community that helps you make informed decisions. Tell us what you're passionate about to get your personalized feed and help others.
Õkami HD is a beautiful Action-Adventure game, set in Nippon, mythological version of Japan. You, as a sun goddess Amaterasu in a white wolf form, need to bring back life to the world cursed by an eight-headed demon Orochi. The main weapon in this fight is a paintbrush - you can change your surroundings by painting things into existence.
Pros

Pro

A lot of different activities
Apart from the main storyline (curing the Demon-cursed areas by looking for guardian sprouts and letting them bloom), there are ample employment opportunities – characters in this mythological Japan need all kinds of help, so you'll get a lot of missions and sidequests. The paintbrush techniques get a lot of use in these missions as well, for solving riddles and puzzles. You might need to win a race to get a guard's mask back to him, look for a lost bunny, or defeat a bunch of demons so that a drunk guy could keep his name as the best warrior in the land. Or you can just fish or feed cute animals.
Some sidequests need to be at least partly done to move the story along, some of them are totally optional. However, every good deed restores your status as a God: if you do good in the game, you get points, which can then be used to increase your health or the amount of ink you can carry, and that keeps the player motivated.

Pro

Unusual and one-of-a-kind combat methods
Throughout the game, you can use three types of melee weapons: mirrors, rosaries, and swords. Each one can be used to weave combos in tandem with your character's acrobatic movements, smashing or slashing the demons you encounter.
The real highlight of Õkami, however, are the paintbrush techniques, which can be used for attacking enemies or manipulating the environment. You simply select your paintbrush, which slows the game's speed to a crawl, allowing you to draw anywhere on the screen. For example, drawing a single line over a demon or object will slash it, drawing a circle in the sky will cause the sun to rise, and drawing a path from a body of water will create a waterspout. You don't need to draw the lines perfectly, it is enough to roughly match the required drawing. It's a really fun and creative way of fighting normally not seen in games.

Pro

Large, enchanting, and atmospheric world
Õkami, though not an open-world game, still has a vast map, consisting of seven regions and numerous subregions. You have an opportunity to explore all of Japan and experience everything the country has to offer, going from tall dense forests, over the picturesque coasts, to frosty mountains. Along the way, you'll find history, rooted in Japanese mythology, and you'll meet a lot of imaginative characters. Some of them might only keep you company for a few missions, but you still get invested in their stories and development.

Pro

Unique and breathtakingly beautiful art style
The unusual art style takes inspiration from traditional Japanese woodblock paintings, called Ukiyo-e. Crisp black contour lines and explosions of color after successfully bringing back life into the world give a constant impression of being inside a work of art: every tree, every building, and every figure looks like it was painted with ink.
Know any positive aspects of this option?
Cons


Con

Indiscernible dialogue voice-over can be grating
The voice-over was done by actors actually saying the text that's shown in the dialogue box, but then the recording was speeded up and resulted in a cartoon-like gibberish. These high-pitched voices can become quite annoying over the 40-60 hours of gameplay, luckily, the voice-over can be turned off in the settings.
Know any negative aspects of this option?
Recommendations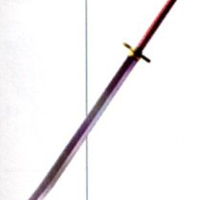 Yoshiyuki
Contributor for 5 years
Comments
See Product Page for "Õkami HD"