Here's the Deal
Slant is powered by a community that helps you make informed decisions. Tell us what you're passionate about to get your personalized feed and help others.
The Surge is an action-RPG set in a dystopian future. You play as Warren, a man who wakes up after surgery in a scrapyard, surrounded by robots that are trying to salvage his exoskeleton for materials.
Steam Rating
Mostly Positive
Pros

Pro

Good selection of weapons
The Surge has many types of futuristic weapons - from a vibration powered chainsaw, to a large axe with an energy blade, to even a giant robot's arm re-purposed as a weapon. The most important differences between weapons, however, are in speed, reach, and available combos.
For example, you can pick a very slow weapon with a wide reach that has devastating combos, but carries the risk of getting interrupted by enemies faster than you. Or you can choose a very fast weapon to easily outmaneuver enemies but you always have to stay close because the weapon has a poor reach.
As a result, each weapon has differences in tempo and playstyle, allowing you to choose one that fits you the best.

Pro

Enjoyable loot system
In most games items tend to have drop chances, so you're often stuck killing an enemy over and over until you get the item you're looking for. The Surge changes this up by allowing you to slash off pieces of equipment from enemy bodies when finishing them off.
For example, when you're fighting a cyborg with really cool looking armor, you can slice off its arm with a finishing move. You can loot the arm afterwards, allowing you to craft the arm piece of that armor set. This means you can get the full set after fighting that type of cyborg several times rather than spending hours fighting them and getting nothing.
As a result, you have a loot system that rewards effort without relying on your luck, which feels like a really nice change of pace.

Pro

Engaging combat system
The Surge's combat primarily consists of you fighting robots or cybernetically enhanced humans in close quarters. You have to read enemy patters, dodge when needed, and strike when there's an opening. What makes the combat stand out, however, is the ability to target specific body parts of enemies, allowing you to deal more damage on unarmored body parts or even cripple them. This adds more strategy to combat since you're not just swinging in the general direction of an enemy, but also constantly looking for their weak spots.
Know any positive aspects of this option?
Cons

Con

The story isn't that good
The story starts out intriguing, but it doesn't do much with the initial setup afterwards. The main character's motivations don't seem very believable, the side characters aren't that interesting, and even the conclusion isn't satisfying. In the end, the story in The Surge is just a vague excuse for you to slaughter robots and cyborgs.

Con

Exploration can feel disorientating since there's no map
While a lot of games without maps and/or waypoints play fine, The Surge may feel too disorientating at times. This is mostly due to its over-reliance on maze-like environments that tend to look exactly the same, so even though you've entered a room for the first time, it may feel like you've already been there. This is also made worse by the fact that enemies respawn after a while, so you can't use their absence or presence for guidance either. If you don't like to perfectly memorize level layouts, the Surge might be annoying to play.

Con

Might feel a bit too punishing
Even when you have good equipment, the regular enemies can still kill you in a couple of hits if you're not careful. Some enemies are very aggressive and fast, so a momentary lapse in focus can cause you to restart an area from the beginning. This is further amplified during boss fights where most hits taken will outright kill you, which can feel frustrating and unfair, especially when you've no idea what a boss does.
Know any negative aspects of this option?
Recommendations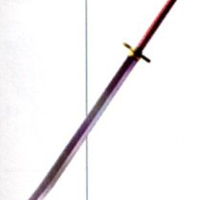 Yoshiyuki
Contributor for 5 years
Comments
See Product Page for "The Surge"