Here's the Deal
Slant is powered by a community that helps you make informed decisions. Tell us what you're passionate about to get your personalized feed and help others.
Nex Machina is a colorful retro-style, science-fiction shoot 'em up game where you fight against aggressive waves of robot enemies in a frantic struggle to save humanity from an apocalypse.
Platforms
Windows, PlayStation 4
Steam Rating
Very Positive
Pros

Pro

Boss battles truly test your skills
At the end of each level are difficult boss fights that crank out bullets and beams in all directions that you have to dodge while dealing damage at the same time. The bosses are all different in design, such as a giant ape that lumbers around the field and throws obstacles at you, to a more stationary tower that bombards you with other enemies that you're forced to prioritize instead. Each boss is a comprehensive test of the skills you've learned up to that point, encouraging you to make the best use of your power-ups and dodge timings.

Pro

Great synthwave soundtrack
Complimenting Nex Machina's speedy, chaotic gameplay, the soundtrack matches the sci-fi setting with hard-hitting, energetic synths and modulations. The electronic beats are catchy and fun to listen to while blasting through the game's metallic levels and robotic enemies. The tracks fit into the idea of what it would have been like to play any retro sci-fi game without the musical constraints on games in the 80s and 90s.

Since you only have a short window to dodge hazardous laser beams on the field and maneuver your character around swarms of enemies, it's great that the controls are tight and accurate. You can pull off dodges and risky swerves to save a human NPC with ease as long as you master the angles and timing. With a challenging game like this, you don't need to worry about input lag getting in the way of more aggressive playstyles.

Pro

Difficult yet rewarding gameplay
Nex Machina's bullet hell gameplay is fast-paced and challenging, with dozens of robotic enemies rushing at you while you use every skill at your disposal to survive and increase your score. Not only do you have to avoid enemies, but you also have to use your ability to dodge hazards on the field such as laser beams.
There are also optional human NPCs to save who are usually taking damage by waves of enemies. Clearing the surrounding robots while dodging any nearby lasers to save these humans will award you with extra points to your score, so it's worth it to go after them whenever you can.
As you defeat enemies, they'll sometimes drop power-up items, such as shields that will absorb damage that would normally kill you, and tools to increase the range of your bullets.
Clearing a level with no deaths earns you a nice score boost at the end, encouraging you to run through the game as best as you can. It takes a lot of precision to dodge lasers while killing the enemies that come at you from all directions, but pulling it off is a rewarding, addicting experience.
Know any positive aspects of this option?
Cons

Con

Deaths can be too punishing at times
In Nex Machina, you'll die after a single hit from an enemy, causing you to drop one of your power-ups, like your ability to dash three times in a row or increased weapon spread. You'll then have to return to the spot where you died to collect the power-up that you dropped. If you lose all of your lives, you're forced to use a continue, leaving you with only power-up. It'a a punishing system that makes you work harder with fewer tools after continuous deaths.

Know any negative aspects of this option?
Recommendations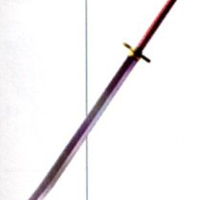 Yoshiyuki
Contributor for 5 years
Comments
See Product Page for "Nex Machina"