Here's the Deal
Slant is powered by a community that helps you make informed decisions. Tell us what you're passionate about to get your personalized feed and help others.
DEAD OR ALIVE 5 Last Round is a 3D fighting game that was released as an upgrade to the original Dead or Alive 5 (which was released on last gen hardware) that features upgraded graphics, new characters and costumes. It is a cross platform title available on consoles, PC and Arcade.
Steam Rating
Very Positive
Pros
Pro

Allows for original Japanes voice acting with subtitles
While the English voice acting is pretty bad, the game does allow for players to switch to the original Japanese voice acting with English subtitles. This makes for a better experience as well as allows for those that prefer to play with the Japanese on to do so (as not all foreign games allow this).
Pro

Every character can use multiple stances
Dead or Alive has always had stances built into the game, unlike other series like Street Fighter where one or two characters may have a stance that can change, Dead or Alive has this for all characters, and multiple stances at that. The stances allow for different moves to be pulled off depending on which stance the character is in. This makes for a great way to mix up the gameplay as there are so many choices and moves to be pulled off.
Pro

Interactive environments
Players can push others up against walls and there are areas in each stage called danger zones that make for an area where one can fall down to another part of the stage. When in the danger zone the player in trouble also has a chance to grab their opponent, thus allowing for a way to switch situations. This all adds a level of complexity to each stage and each players tactics that can make the game more interesting over a game with static stages.
Pro

Intuitive fighting mechanics
The basics of the fighting system is a rock, paper, scissors mechanic where certain moves defeat others. Say if a user throws a punch at the same time another user tries a throw, the punch will win. While there are more layers to this, this is the basic way the system works, which is easy to grasp, even for those that do not often play fighting games, making this one accessible.
Know any positive aspects of this option?
Cons
Con

Lower quality over next gen consoles
The PS4 and XBone version of the game has better graphics over PC as well as more content. The game was also released months late and missing online play for many more months. This speaks to what priority the devs have over the PC version, which may upset some people.
Con

Horrible english voice acting
The english dub for this game is bad. Voices do not match the characters, much of the acting is over the top or just straight up unbelievable. While this can be seen as a non serious game it would have been nice to see the localization team give a bit more care to the voice acting, as is, it is pretty bad.
Know any negative aspects of this option?
Recommendations
ResponsiblePostverta
Contributor for 2 years
ResponsiblePostverta hasn't added their experience, pros or cons to their recommendation.
NonchalantToltecatl
Contributor for 2 years
NonchalantToltecatl hasn't added their experience, pros or cons to their recommendation.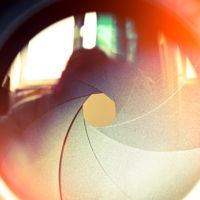 Ryan
Contributor for 8 years
Ryan hasn't added their experience, pros or cons to their recommendation.
Comments
See Product Page for "Dead or Alive 5 Last Round"